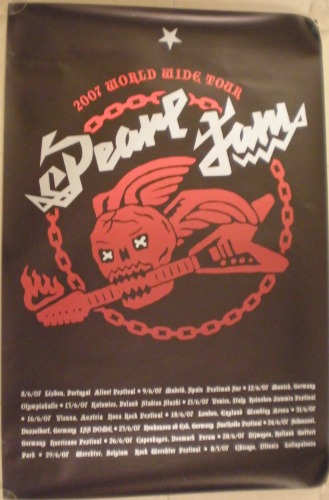 Fecha: 09/06/2007
Recinto: Estadio de Butarque
Aforo: 20.000 personas
Listado de canciones:
Porch
Animal
World Wide Suicide
Hail, Hail
Corduroy
Elderly Woman Behind The Counter In A Small Town
Severed Hand
Given to Fly
Green Disease
Even Flow
Daughter/(W.M.A)/(ABitWpII)
Alive
Last Exit
Not For You/(Modern Girl)
Comatose
Go
Black
I Believe In Miracles
Baba O'Riley
Yellow Ledbetter
Notas:
El concierto fue emitido en directo por Radio 3 en España y a través de internet.
Javier Bardem apareció en el escenario para presentar Black.
Grabaciones:
Audio: Descarga este bootleg en este enlace.